Test your website speed in China
We will analyze your website for free in order to make your website China-ready.
What to expect from the China website speed report?
We will load your website from Mainland China and will check the following:
Website speed
See if any scripts are loaded from slow loading or blocked websites (such as Google)
We will ping test your website
We will make suggestions how to make your website China-ready
IT'S FREE!
Website speed
Below you will see a screenshot on how the website is being loaded from Mainland China. We will make suggestions on how to make your website China-ready.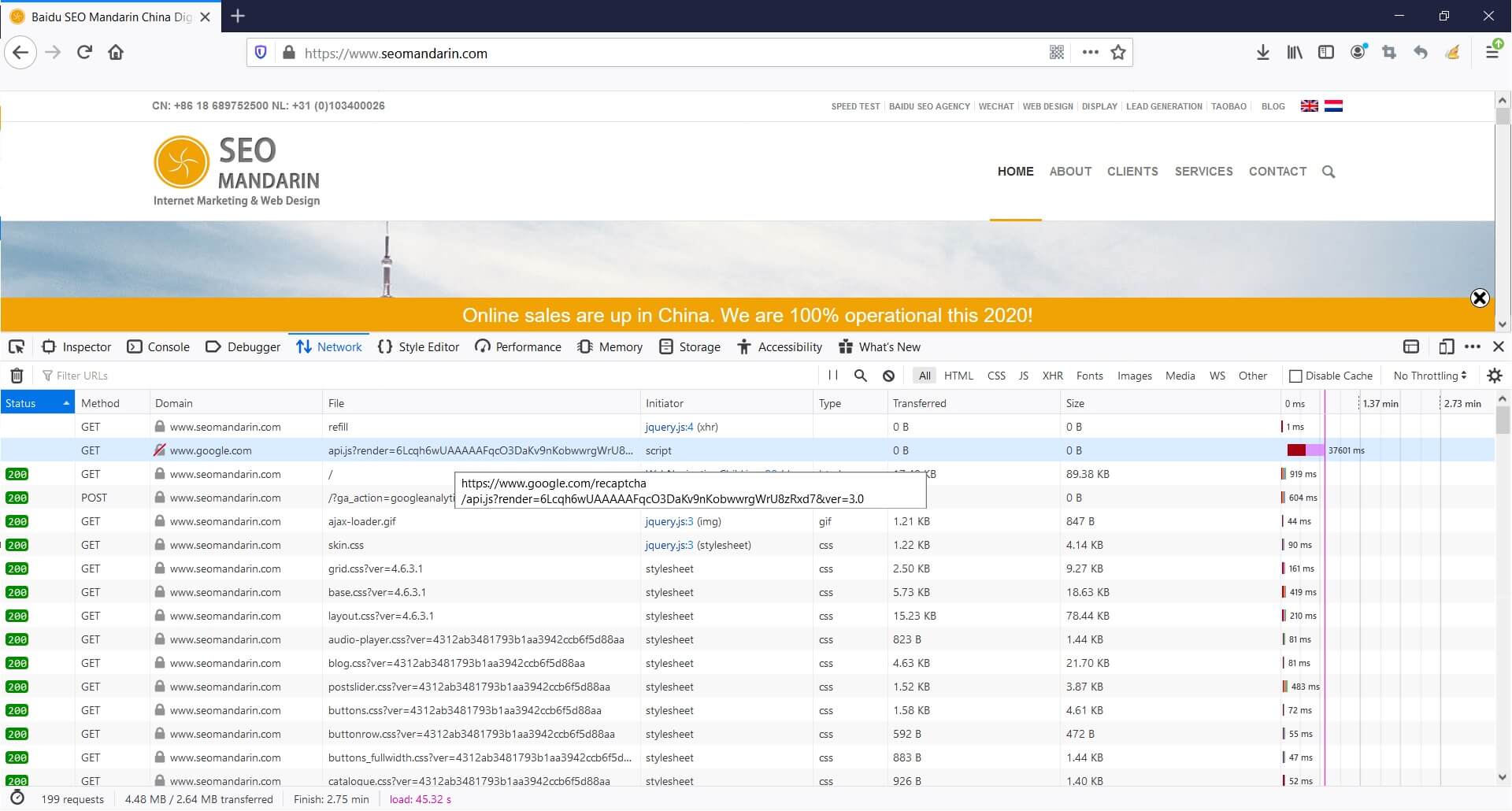 1
On this website Google has a Captcha notification on every page. This causes a time-out since the script is being loaded from Google.com. Which is blocked in China.
Ping test
We will send you the screenshot of the ping test to show how fast the connection is to Mainland China. We can also provide a trace-route in case there are some connection issues.
We can make suggestions in order to choose the right CDN or Hosting for your website to get the best website speed from China.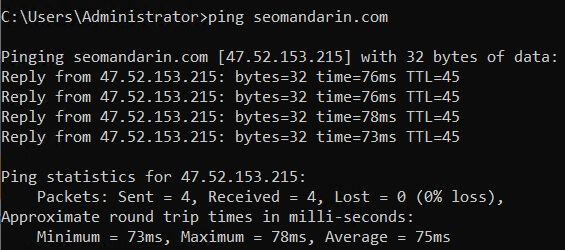 1
Since this website is hosted on our Hong Kong server the ping is around 70 from Mainland China. We will ping your website from China to test the hosting connection.